Podcast: Play in new window | Download | Embed
Subscribe: Google Podcasts | Stitcher | Email | RSS
Taaluma Totes, a backpack that has a mission to give back to the world and support entrepreneurs and small businesses through microloans. A company embracing a diverse culture, helping you carry your memories while you explore the world.
Hand make right in California.
Here are just some reasons that make it a great backpack for travelers:
Fun fabrics from around the world – Show off a country's culture through traditional fabrics.
Room for your cargo – Light excursions or heavy explorations, fit everything you need in one place.
Durable beyond belief – From travel to work or school, we've got your back.
A purchase that gives back – Each tote funds a microloan, supporting the country the fabric comes from.
Bios:
Ethan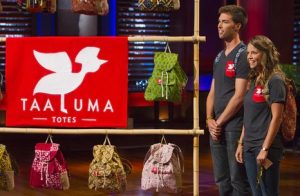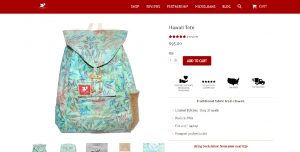 A lover of travel, ecommerce, and helping those in need, Taaluma is the perfect fit for Ethan's personal and professional background. Most of Ethan's career is focused on helping improve and grow online businesses in a variety of industries. Now Ethan gets to do that while giving back to the global community through Taaluma's mission. Outside of work, you'll probably find Ethan in a Taaluma Tote hiking up a random mountain or exploring a new area.
Jordan
Jordan is a Florida native living in Southern California with a passion for healthy living, giving back, authenticity, and making connections through culture and travel. After working in digital marketing, social media, and ecommerce for 10 years, Jordan saw Taaluma as the ideal place to begin her entrepreneurial journey. As co-owner and operator, Jordan is able to put all of her energy and creativity into more than just a business. She gets to work with an amazing team to create one of a kind products with a mission that helps other people around the world also begin their entrepreneurial journeys. She believes in doing good, eating your veggies, and playing outside as much as possible. Her happy place is the beach while watching the sunset with her shoes in hand and her Taaluma Tote on her back.